Citizens for Sustainable Marina

The first organizing meeting of C4SM was held on April 20, 2009. We have about 160 members and continue to grow. Our steering committee meets to set goals and plan our public programs. We were selected to be the the lead planning group for Locke-Paddon Park Earth Day 2010 by the Monterey Peninsula Regional Park District.
C4SM is involved in several
projects
in the community, does policy work such as promoting the single-use plastic bag ban, and presents interactive educational programs such as films, panels, presentations, and forums on sustainability issues. Our projects and programs are open to the public, and admission is free.
We are building community gardens and native restoration areas, we encourage green building practices and new urbanism, waste reduction and cleanup, water conservation, use of alternative energy, energy reduction, carpooling, pedestrian-friendly urban design, city bike paths and urban parks, protection of endangered and endemic species, and alternate transportation. We supported the signing and implementation of the Urban Environmental Accords and the US Mayors Climate Protection Agreement, and all sustainability issues.
Let us know about you and your interests and to sign up for our mailing list:
Click here to sign up.
Powered by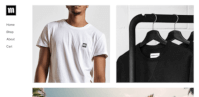 Create your own unique website with customizable templates.