Coast Live Oak Woodland Restoration
Locke-Paddon Park is an important natural open space which some consider Marina's "Central Park".
It is a beloved park, and the Coast Live Oak Woodland Restoration Project provides an alternative to the ubiquitous Monterey Cypress which isn't native to Marina and under which relatively few native plants can grow. Our vision is that this Oak Woodland Restoration project provides a restorative and verdant atmosphere for our Park and the community of Marina that can provide wonderful outdoor experiences and contribute to the physical and mental health of our residents and visitors.

Coast Live Oak trees (Quercus agrifolia) used to dominate the tree component of the City of Marina. We are seeking a revival of these majestic trees in the next few years through inspiring projects organized by C4SM and supported by our diverse community of families with members of all ages from toddlers to seniors. Marina was largely deforested through various activities over the past 150 years, including clearing for ranching, Army use, and urban development. Very few truly ancient Coast Live Oak trees still exist in Marina, although the oak woodlands in protected Fort Ord lands give us a sense of what this land naturally supports. We have a unique ecosystem that includes beach habitat, coastal scrub and maritime chaparral, oak woodlands, and vernal pools.
In 2013, approximately 50 Coast Live Oak saplings were planted next to the Marina Library at Locke-Paddon Park which is jointly owned by Monterey Peninsula Regional Parks District and City of Marina. These trees were planted by Return of the Natives (RON) and other volunteers at the 2013 Marina Earth Day event. Special thanks to Emily (Smith) Howard and Christina McKnew for their RON leadership. Wind screens were added during the 2014 Marina Earth Day event. In 2015 most of the planted trees were stressed by a drought and 15 of them died. At the 2015 Marina Earth Day event trees were watered, wind screens were repaired, and a regular, every 3-week watering schedule was started. Trucks and 5-gallon buckets were used for watering and this revived the trees. In summer of 2016, visiting Washington State volunteer Doug Schwarze spent the better part of 3 weeks feeding, pruning, watering, and repairing the oak trees' windscreens. Doug's efforts inspired community volunteers to renew their efforts to nurture this area.
It is much appreciated that in the fall of 2016 City of Marina's Public Works Crew
installed a water spigot on the project site so volunteers no longer had to carry water to the site. Karyn Lynn Wolfe of C4SM creatively decided in summer of 2015 to plan for the installation of a native understory of "companion plants" to surround each oak tree. These would include some tall, bushy plants (e.g. Yellow Bush Lupine) to become protective windbreaks around the lower branches of the oaks as well as many smaller plant species that would contribute native diversity to the woodland
(e.g. native Blue Wild Rye, Yellow Bush Lupine, and Wedge-leaf Horkelia)
. During summer and fall of 2016, C4SM volunteers collected local native seeds and sowed them in seed trays of 128 seed cells each. The seed trays were watered daily and after several weeks seedlings were transplanted into pots in the greenhouse in Bruce and Natalie Delgado's backyard. On November 19, 2016, 25 community volunteers were organized by C4SM and planted 150 plants total within six large planting areas. These native plant installations included layers of compost, cardboard weed barrier, and wood chips. Special thanks to Juli Hoffman who instructed others on this process. On January 20, 2017, a second community volunteer event was organized by C4SM and another 150 companion plants were added to oak tree circles. In February 2017, Doug Schwarze returned from Washington State for another3 weeks of volunteering and this time came with his wife Tara. Of the many improvements made during their stay was the installment of ten taller windscreens needed to protect those oaks that had grown taller than the original oak screens. On the April 8, 2017, Return of the Natives again hosted a volunteer project that watered, weeded, and installed 200 companion plants. Special thanks to Marina Girl Scout troops for planting most of the 200 plants.
On June 10, 2016, 19 volunteers organized by C4SM performed many maintenance tasks such as spreading mulch chips, watering all oaks and companion plants, weeding, pruning, and transplanting native seedlings from seed trays to pots in preparation for the fall 2017 volunteer planting day.
Citizens for Sustainable Marina (C4SM) has officially adopted support for the project and is advancing the wellbeing of the woodland by supporting and enhancing this volunteer group's work. The current project includes: monitoring watering needs, planting replacement trees when needed, installing a compatible understory, maintaining windscreens, educating visitors about the coast live oak woodland, promoting use of the park, and creating a long-term plan for success of the woodland. Monterey Peninsula Regional Parks District has generously provided a match of $3000 to purchase supplies and material for 2017 efforts.
Interpretive panels that address issues of conservation, native wildlife and plant habitat, and help children and adults to appreciate the site will greatly increase the value of this project and promote understanding and commitment by park users. These will be finished by the end of 2017.
Developing a vision for a more lush tree canopy has inspired our committee and our city; there is a lot of support for this project. Working together has forged a stronger alliance with Marina Tree and Garden Club members, who bring a lot of gardening mojo. We have lots of ideas for future projects, including our desire to fund a multi-year, city-wide tree canopy project. Interested persons may contact Bruce at (831)277-7690 or bdelgado62@gmail.com to get involved or for questions.
Powered by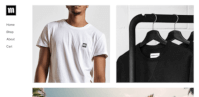 Create your own unique website with customizable templates.