Backyard Chickens

Will Marina residents be allowed to raise their own food?
YES!!! Watch here for the ordinance. Marina residents with the proper back yard space can have up to 4 hens legally in late December 2013. Please watch for an announcement on a public forum on raising backyard chickens. Please sign up with the City, paying only $25 for all of your hens (this is a one-time fee and creates a registry in case of disease outbreak to protect public health).
July 9 City Council Meeting Votes 4/1 to allow backyard hens in Marina. They voted to send this to staff to work on Thank you to everyone for letters of support. Council commented on how much support there was for changing the ordinance to allow hens.
Thank you Council Member David Brown and the Marina City Manager Layne Long who were instrumental on getting this going through the Council.
City Staff worked on the ordinance, then the Planning Commission reviewed the ordinance voting to recommend that City Council approve the ordinance. City Council held a public hearing on November 19, 2013, approving the ordinance.
Look for i
nformation on this on the Chickens for Marina facebook group and the Citizens for Sustainable Facebook and website.
Thank you everyone...
Backyard chickens allow citizens to have chickens that provide food in the form of eggs and provide manure for gardens and chickens are wonderful at removing garden pests, like snails.

Today so much food contains pesticides, GMOs and other artificial ingredients. When we raise chickens for eggs and to help in our gardens we are building a more sustainable future.
---
Powered by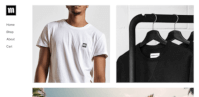 Create your own unique website with customizable templates.