---
Citizens for Sustainable Marina holds neighborhood cleans up 4-6 times a year.

Cleans ups have been held at Los Arboles Sports Complex, On Reindollar near Del Monte, Crescent and Seacrest and Del Monte and Lapis Road.


---

Next Clean Up Event: January 13 & 14 at Los Arboles Sport Complex, 327 Reindollar Ave in Marina.

What: Eagle Scout and Community Volunteer Painting and Park Beautification Project, Co-sponsored by C4SM.
When: January 13-14, 2018 - 9am- 3pm.
Where: Los Arboles Sports Complex 327 Reindollar Ave. Marina, CA
Who: Boy Scout troops and community volunteers of all ages
Why: Los Arboles Sports Complex(LASC) is an important park asset in Marina and is in need of TLC.
How: Main focus will be on prepping for paint and painting but there will be other age-appropriate tasks for all ages including litter pickup, weed pulling, and walkway clearing and sweeping. All tools, supplies, and refreshments will be provided.

If you'd like to be a lead volunteer in some capacity that would be great and we could meet you on site in advance to discuss what your particular lead could be. We'll need the following: 1) sign-in table supervisor (keep track of sign-in process, refreshments, gloves 2) someone to keep an eye on the wall painting project 3) someone to keep an eye on the building painting project 4) weed removal supervisor 5) litter pick up supervisor 6) walk way clearance and sweeping supervisor 7) walk around photographer 8) tool inventory tracker 9) worker bees for prepping, painting, weeding, sweeping, picking up litter, and clearing walkways.

Donations via check for paint and supplies can be written out to MPUSD (Monterey Peninsula Unified School District) with "LASC Painting" in the memo line on the check. LASC is Los Arboles Sports Complex. Checks can be mailed to Bruce and he will turn them all over at one time to MPUSD. Please mail them to: Bruce Delgado 3037 Vaughan Ave Marina, CA 93933


---
---
---
Citizens for Sustainable Marina at the 2015 Marina Labor Day Parade!
---
Girls Scouts, Mayor Bruce Delgado and Citizens for Sustainable Marina volunteers revisit the open lot near Walmart - keeping it clean!
Walmart Lot Cleaned up by Volunteers
On April 6, 2013, Citizens for Sustainable Marina, Mayor Bruce Delgado, Girl Scouts and Chuck Haugen Conservation Fund teamed up and rounded up 80 volunteers to clean up a vacant lot near the Marina Walmart.


A trailer provided by TA Ledesma Contracting was filled with trash. Walmart provided some supplies, C4SM purchased reusable gloves to use and Mayor Delgado provided buckets to use to clean up litter. The Girl Scouts made flyers, distributed them, brought snacks for volunteers and ran the registration table. Central Coast Cert provided first aid. This was a great community effort to clean up litter.

Walmart has agreed to send employees out to try to keep the area cleaner.

The City of Marina showed their appreciation by thanking the Girl Scouts and C4SM with proclamations for their volunteer service for a Mayor's Volunteer Service Day.

Citizens for Sustainable Marina plans to organize two more clean up events this year. Watch for updates and information on how you can get involved.

---
Powered by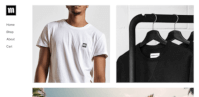 Create your own unique website with customizable templates.