On September 20th a volunteer crew repainted the bike stencils and added more to the path. Citizens for Sustainable Marina plans to continue this project and repaint each year. Thank you to those who came out for this project.
It's a reality!

The sharrows have been painted to mark the route between campus and town on
The Marina Community Map.
This was an undergraduate project of Jessica Blakely, CSUMB student, on path connectivity between the campus and the City of Marina. Jan Shriner, Marina Coast Water District Director and map enthusiast, coordinated with the City to paint way markers on the road for bicyclists and pedestrians. This benefits Marina residents in finding locations on CSUMB such as the World Theater and University Center, and bring the campus community to Marina places of interest. It recognizes the variety of transportation routes as city planning continues, and that our response to transportation needs includes more than automobiles.
---


The recommended route on the (at the below link) map marks the way between campus and town and the way past the Marina Equestrian Center on to the Sargent Allen MacDonald trail through to the Jerry Smith Access Corridor. For more information about what campus resources are available for the community, please check:
www.csumb.edu/locals
page. Check out the disk golf course and many free movies and events.
A printed version of the map is now available at Everyone's Harvest Farmers Market in Marina every Sunday and you can download the latest version below.
---
We are grateful for the donations and work by these community members and groups:
Citizens for Sustainable Marina Steering Committee
Communities for Sustainable Monterey County

City Staff of Marina
Coffee Mia
Councilmember David W. Brown
Councilmember and Mrs. Frank O'Connell
Dishes Bistro & Grill
Everyones' Harvest Farmers' Market
Integrity Printing
Ken and Chris Leetch
Marina Cycle and Skate
Mayor Bruce Delgado
Monterey Language Services
Noodle Bar
Ray Madsen
You may still donate to offset translation costs through the link on the home page of our fiscal sponsor,
Sustainable Monterey County
, or by mailing a check to CSMC to: 283 Grove Acre Ave., Pacific Grove, CA 93950, and note that your contribution is for the Marina Community Map project.
Powered by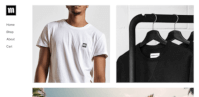 Create your own unique website with customizable templates.