"

A sexy idea with an un-sexy name..."

Community Choice energy (known as CCA for the legal term "Community Choice Aggregation") allows cities, counties, or groups of cities to pool or "aggregate" electricity customers to form a local electric power agency. This empowers communities to purchase renewable energy on the market, build local clean energy installations, provide energy efficiency services, and set rates on behalf of local residential, business and municipal customers.
They're doing it in Marin County and San Francisco. This is working here through Alternative Energy and Environment committee chaired by Jane Parker and Simon Salinas.
Contacts:
Don Prescott
Information Systems Manager
Monterey Regional Waste Management District
T: (831)384-5313
Contact Mary Cunov of Sustainable Carmel Valley to be put on the mailing list for further news on making this happen in Monterey County.
---
Powered by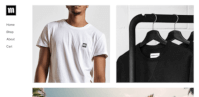 Create your own unique website with customizable templates.