Earth Day Celebrations
---
Marina Earth Day 2015 report:
Organizers of this event were: Citizens for Sustainable Marina, Return of the Native, Monterey Peninsula Regional Park District, Central Coast Cert., Marina Rotary, and Monterey Regional Waste Management District.

Sponsors of the event: The City of Marina, Green Waste Recovery, Sierra Club Ventana Chapter, Marina Grange, Chuck Haugen Conservation Fund, Friends of the Marina Library, Marina Rotary, Aplus Water, Coffee Mia, Monterey Regional Waste Management District, Monterey Peninsula Regional Park District, Return of the Natives, Everyone's Harvest Farmer's Markets, Calvary Baptist Church, T. A. Ledesma Builders, Zmak Creative, and Central Coast Cert.

There were 210 people registered, with approximately 250 people attending. Invasive weeds were removed, Oak Trees were watered, wind fences repaired, native plants planted, garbage cans and park benches painted, two garbage cans now have great "art the park", litter was removed, mulch was placed where needed, and plants were planted at the Dunes Project. Over 30 booths participated, helping to educate the public on environmental issues and solutions. Lunch was served to approximately 250 people. Live music was provided by Bag O'Tricks. Over 607 volunteer hours contributed on the day of the event. It is estimated that over 300 reusable bags were given to the public at this event.


C4SM partnered with the Earth Day Network this year.
Earth Day Network's year-round mission is to broaden, diversify and activate the environmental movement worldwide, through a combination of education, public policy, and consumer campaigns.
Please visit their website to learn more about them.
http://www.earthday.org/
---
---
We had 253 volunteers come clean up the park, enjoy great music, a stir-fry lunch, fresh, organic fruit, over 20 booths. Many smiles filled the park!


---
2013 Earth Day
We had 266 volunteers at the 2013 Earth Day event. Volunteers removed invasive plants, plants native plants, painted benches and trash cans, put down mulch along the fence line and picked up trash. Volunteers had a wonderful BBQ lunch put on by the Marina Rotary and over 25 booths had games and information for the public. Bag O'Tricks band entertained all who participated.
---
---
2012 Earth Day
We had 230 volunteers this year, Marina Rotary provided a great BBQ lunch, many booths educated the public on various environmental concerns and solutions, live entertainment by Bag O'Tricks had the crowd dancing. Here Marina Tree and Garden Club discuss gardening in Marina with a member of the public.
---
---
Earth Day 2011

Whew! The 6th Annual! Amazing!

175 people signed in for volunteer work including plant restoration, painting fences and benches, and cleanup. Thanks for hundreds of hours of volunteer time that improves Marina for everyone year after year.

---
---
Earth Day 2010
Earth Day 2010 was a successful event. Food was provided by Everyone's Harvest Farmers Market through Babaloo Organic Cuban Food Truck. Bag O'Tricks provided great music, there were many booths to engage the public and Locke-Paddon Park beautification projects engaged hundreds of volunteers.
---
Powered by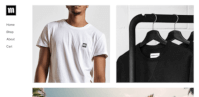 Create your own unique website with customizable templates.