"Bag It" showing turns out 80 people and the Bag Monster! Assembly Member Mark Stone spoke to the group and the Monterey Bay Aquarium's Student Oceanography Club's Team H2O shows their film and "Bag It." Those present were treated to pizza, amazing tea, and baked treats, including plastic bag cupcakes. Free reusable bags were given out too!

Come see the film "Bag It" and hear from the Monterey Bay Aquarium's Oceanography Club on what they are doing to protect the environment. Meet the Bag Monster and view the Club's short film. Marina Library, March 22nd 5:30-7:30 - free. Light refreshments will be served. Please bring your own reusable cup and cloth napkin.

---
Yvette Becerra,
a student in Introduction to Environmental Science taught by
Dr. Natalie Zayas,
at CSUMB,
has created this report and artwork on the class research done on the problem of marine debris.
Camille Wright , artist
The Legacy Left Behind
Marine debris is not only a problem that has rapidly increased over time it is a problem that has manifested and proven to cause detrimental affects on marine ecosystems and aquatic life and soon humans as well. This has already begun to occur and continuous research seems prove that eventually it will reach the top of the food chain, if not already done so. It is said that every plastic ever produced still exist today and will continue to exist for thousands of years. Some common types of plastics to name a few are made up of "
polyethylene
,
polypropylene
, polyvinyl chloride, and polystyrene," these types of plastics have the "ability to be molded or shaped, usually by the application of heat and pressure," to just about anything. It seems like a good idea which it is, however only when produced as a good that will be a durable good and certainly something that can potentially last you more than a one time use. Plastic is not biodegradable, it photo degrades which means that it is broken down into small particles by sunlight. When these plastics photo degrade in the ocean those tens of thousands of small plastic pieces that have photo degraded become active sponges that absorb toxic chemicals that may come form accidental spillage like hazard's wastes spill's, and oil spills.
Scientist refer to these bits and pieces of plastic that are now floating around in our ocean as the "plastic soup." There are five major Gyres otherwise know as floating landfills in our oceans. These "Oceanic gyres are circular ocean currents created by rotating high-pressure systems. [They have] become accumulation zones for plastic debris, drawing hundreds of tons of plastic into their centers," (Algalita Marine Research Foundation). I feel that we are shortly coming to a day where what is left of our beautiful beaches will be completely filled with all the junk that is floating out into our oceans. It is predicted that the tons of thousands of pieces of litter in our oceans will be nearly impossible to clean up and any attempts to clean up the mess will possibly harm any aquatic life in the process. Therefore we should begin to stop this unnecessary matter at the source.
In a study conducted by our ENVS 201 class at California State University Monterey Bay, we were able to collect the main types of litter left on beaches or washed to shore, which were cigarette butts, plastic, and food wrappers. In a 15 minute clean up we collected 814 pieces of plastic, 74 metal items, 64 pieces of paper, 76 glass remains. This was just a head count of items found in one class section out of three in one semester.
I hope that the portrait helps you to understand my idea of what we are leaving behind to future generations. There are countless pieces of junk that are being carelessly dumped into sewers and drains, which all lead to the ocean and stay in the ocean and never get cleaned up. Lets not leave out the tons of litter that are left behind by visitors. If everyone thinks "its just one piece of garbage, what harm can it do," you may want to rethink that, imagine if everyone on earth left one piece of garbage on our beaches, we would be building sand castles out of garbage.
I believe that as individuals we can begin to take progressive steps to cut back on unnecessary consumption. Especially products made of plastic material. Individual efforts to reduce material consumption can influence those around you to do the same and collectively we can all begin to make potential change. In the United States several studies have concluded that the average person has an immense crave for consumption with out realizing that about 99% of the stuff we consume and purchase at the local stores is tossed out perhaps in still good condition with in six months. This is one of the many shocking statistics that the everyday person does not realize. For one society has been heavily influenced by the media to have the new and the improved products that most people perhaps already own. But because most folks feel the instant urge to go out and consume more they quickly ignore where their old products will go and what those affects will have on our environment. What I fear is that this is occurring in just about every household and they don't realize the consequences of their actions.
The next time you enter a store and pick out a product ask yourself is it something you really need. If not, place it back on the shelf and go your way. Perhaps as you are on your way to school or work and see a garbage on the ground you may want to think where that can end up and find the nearest garbage an and toss it out. A couple steps taken by every individual can make all the difference.
---
Powered by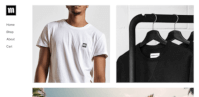 Create your own unique website with customizable templates.