Marina is going solar!! Steve Zmak with his Sungevity Solar Panels
Dear Marina Homeowner,Citizens for Sustainable Marina is partnering with innovative solar company, Sungevity, to raise money for 3 city programs while impacting your bottom line too.
By sending Sungevity a request for an iQuote, you will immediately get connected with a solar specialist who will help you understand if your house is eligible to be powered by the sun. And if you go solar through this program, you'll get a $750 credit from Sungevity.
Sungevity has created the most affordable way to go solar with no money down and low monthly payments that will replace your current electricity bill—with up to a 15% reduction in your electricity bill. You simply lease solar panels for your roof, and for every home that Citizens for Sustainable Marina helps go solar, our city will receive a $750 donation from Sungevity to your choice of 1 of 3 city programs. To date, Sungevity has donated over one million dollars to nonprofit organizations who partnered with them in this program!
Join Citizens for Sustainable Marina in Marina's solar movement. Click to get your iQuote today and start the process of getting clean, affordable solar energy for your home.
MARINA IS GOING SOLARJoin the Rooftop Revolution and get $750 for yourself AND $750 for our City.Go to
www.sungevity.org/sustainable-marina
and request your free quote now!
---
Powered by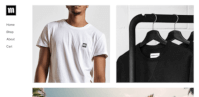 Create your own unique website with customizable templates.