Leadership - Who We Are - Meet the Steering Committee

Natalie Zayas Delgado, Chair & Earth Day Coordinator

Natalie has been a Marina resident since 1996. Natalie has been involved with C4SM since the group began in 2009. She chairs the Steering Committee and is the Chair of the Earth Day event. Natalie has been an educator for 19 years, teaching environmental science for 16 years she has experience teaching at the elementary, middle, high school and university levels. She also serves on the Executive Committee of the Sierra Club, Ventana Chapter. She has a BA, MS and an EdD which focused on environmental education. Her favorite quote is, "Only if we understand, can we care. Only if we care, we will help. Only if we help, we shall be saved." Jane Goodall.

Blanca Rios: Beach Clean Up Coordinator
Blanca is a CSUMB graduate with a degree in Environmental Studies. She lives in Marina with her husband. Blanca works in the Waste Water Industry where she is a lab manager. Blanca leads the C4SM beach clean ups at Marina State Beach 3 times a year. She enjoys data and sorts through the beach debris so we have an accurate total of the debris removed from the beach. Bruce Delgado, Neighborhood Clean-Up Coordinator

Bruce began learning about sustainable living in Arcata, CA and attending Humboldt State University (HSU). While at HSU he founded a university club called the Campus Recycling Project(CRP). This began a life of public service for Bruce who is currently Mayor of the City of Marina and Botanist for the Bureau of Land Management on Fort Ord. Since 2011 Bruce has been appointed by Governor Jerry Brown to serve on the Central Coast Water Quality Control Board. Bruce is a strong believer that we must both slow our population increases and reduce consumption if we want future generations to have access to clean water, air, and natural areas in which to recharge our zest for life. Bruce enjoys time with family and organizing volunteer litter pick up and other community events.

Phaedra Jessen:

Phaedra has always had a strong interest in the ocean. An oceanographer and married to Paul Jessen, also an oceanographer, she has spent years studying the ocean from New York to Florida to California. She has a focus in air-sea interactions and ocean climate. Some of her volunteer work involves working with the Monterey Bay Aquarium Student Oceanography Club, the Marina Bag Ban, and LIMPETS. She is also an avid hiker, kayak guide, beachcomber, and artist (using a lot of recycled/repurposed materials). Her kids are lucky to be growing up next to a much less polluted sea than she did.

"It is a curious situation that the sea, from which life first arose should now be threatened by the activities of one form of that life. But the sea, though changed in a sinister way, will continue to exist; the threat is rather to life itself." ― Rachel Carson, The Sea Around Us.

Kathy Biala: SPARE Coordinator
Has had a long career as a nurse, receiving a Master's of Science degree in Nursing from University of Maryland, and since moving to Marina has come not only to appreciate the tremendous eco-system here replete with abundant wildlife, but also sees the need for active advocacy of our natural habitats that are continually subject to many challenges. Kathy is a City of Marina Planning Commissioner and the elected liaison to the Design Review Board; in these roles, she has the opportunity to consider how "smart urban growth" can support eco-friendly development. Kathy has been particularly involved in conservation efforts of a threatened species, the Western Snowy Plover, and the preservation of our sand dunes related to erosion factors. Kathy and her husband walk 3-4 miles daily on the beaches and dunes of our local state, regional and national parks.

Alex Eschenbaum


Alex is our newest Steering Committee member. He has been active on the beach clean ups, neighborhood clean ups and the oak wodland restoration.
Powered by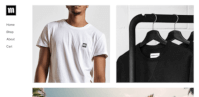 Create your own unique website with customizable templates.